The Train
By Gary Sarff -- Wild Wild West Fan


Thanks to Jordan Avon jordan2@best.com for the train image.
The Wild Wild West World Wide Web Picture Page




A new painting done by Steve Stanley of www.stanleyart.com
NEWS:Lots of scans added: another 1960's Wild West Comic
New pictures on Robert Conrad's Memorabilia page of him at Battle of the Network Stars in the 1970's
New scan of a TV guide from 1972 about Bob and it makes some mentions of Wild Wild West

A link to my Hovercraft web page
---

Marek Hron, a new composer and musical performer, and a good friend from the Czech Republic
Here are some nice wild west montages created by jscott.


49K

57K - see Wild Wild West schedules on

TNT
We have digitized Episodes and lots of Scans
---

Firefly: Still Flying
Visit a French Wild Wild West site.
A Wild Wild West Site with lots of media.
A Wild Wild West Chronology
The Wild Wild West Organization page
---
Visit this wild wild west crossover page by TOBY of TUBEWORLD at Tubeworld A must see for the Cult of Miguelito
Here is a Link to a big TV website - TVLinks USA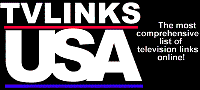 The WWWest theme song, 670K (.au)  The Hawaiian Eye theme song, 587K  (.au)
Theme song in .wav format (445K)

This site is an experimental holding place for my hobby of digitizing The Wild Wild West TV show.

I hope to put some more 'Artemus' episodes up sometime. Some of the pages probably contain many more jim than arte pictures, especially the black and white ones which just featured west more.
---
This site contains images from various episodes of The Wild Wild West series. The small 'thumbnail' size images are all in grey-scale and are shown on the following pages in order for you to get some idea of which pictures you may wish to request. Each picture is a link to a JPEG image of the same scene in 24bit colour. So click on a picture to download it.
---
Each episode has been separated into 'Sections' with 15 thumbnail images per page. A section list allows you to move between all the pages in an episode.
Here is a link to the page of a friend in the UK.
Here is a link to some amusing articles by a friend. http://contributor.yahoo.com/user/1742724/molly_bixby.html